Date: Thursday, 30 November 2023
Time: 18:30 - 20:30 CET
Location: in person (Varia, Gouwstraat 3) and online
Note: this session will be held in English
"Especially now our dependency on Big Tech Cloud seems intractable, it is time to reclaim space for renegotiating what might be possible. We want to imagine different infrastructures for collective life with and without computation." International Trans★Feminist Digital Depletion Strike
In 2022, 6 organisations came together in 6 different sessions in the project A Traversal Networks of Feminist Servers (ATNOFS) to think and work collaboratively on notions around feminist servers, experimental publishing, convivial server administration, alternative social media, secure modes of sharing digital knowledge, all while sharing collective practices that each organisation has been developing. All sessions were connected through rosa, a traveling trans*feminist server that hosted the documentation for each session.
Continuing these threads, Sometimes Not Available considers the need for interrelation and support for existing feminist server efforts, and for connecting around collective practices of developing, hosting and implementing tools and methods that reflect local needs, interests and conditions.
How can the labour behind hosting be made inclusive, convivial, shared, visible not only in moments when things go wrong? In what ways does the language embedded in server administration influence the practices and interactions around it? How can servers be pedagogical spaces for experimentation for those with different knowledges?
On the 30th of November we will be joined by The Transfeminist Digital Care Network who will share their work.
The Transfeminist Digital Care Network works to diversify voices/bodies/practices/methodologies of care to empower women, trans and LGBTQIAPN+ people to be protagonists in technologies and affect change through solidarity and trusting relationships with human rights groups and activists.
They realize the urgency of investing in the multiplication and decentralization of knowledge in digital security and feminist infrastructures, encouraging more trainers who respect the territorial, cultural specificity of causes, struggles and realities through feminist and anti-racist methodologies throughout Brazil, specifically in North, Northeast and Central-West Regions.
The Transfeminist Network is made up of a diverse group of people with vast experiences and different skills and knowledge, including technical and pedagogical profiles, and collective care, self-care and holistic health, providing an environment of great exchange, mutual support and diversity of approaches to technology.
---
This project is supported by the Creative Industries Fund NL.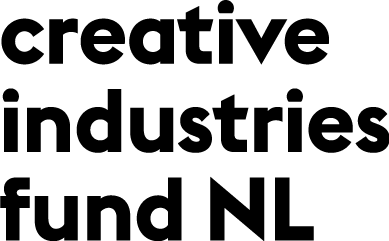 ---