Date: Thursday, 23 November 2023
Time: 16:00 - 18:00 CET
Location: in person (Varia, Gouwstraat 3) and online
Note: this session will be held in English
"Especially now our dependency on Big Tech Cloud seems intractable, it is time to reclaim space for renegotiating what might be possible. We want to imagine different infrastructures for collective life with and without computation." International Trans★Feminist Digital Depletion Strike
In 2022, 6 organisations came together in 6 different sessions in the project A Traversal Networks of Feminist Servers (ATNOFS) to think and work collaboratively on notions around feminist servers, experimental publishing, convivial server administration, alternative social media, secure modes of sharing digital knowledge, all while sharing collective practices that each organisation has been developing. All sessions were connected through rosa, a traveling trans*feminist server that hosted the documentation for each session.
Continuing these threads, Sometimes Not Available considers the need for interrelation and support for existing feminist server efforts, and for connecting around collective practices of developing, hosting and implementing tools and methods that reflect local needs, interests and conditions.
How can the labour behind hosting be made inclusive, convivial, shared, visible not only in moments when things go wrong? In what ways does the language embedded in server administration influence the practices and interactions around it? How can servers be pedagogical spaces for experimentation for those with different knowledges?
On the 23rd of November, Inés and Martu from la_bekka will join us in discussing these matters.
la_bekka was the feminist hacklab of the Eskalera Karakola (EKKA), a transfeminist public house in the city of Madrid, between 2016 and 2018. la_bekka made the fanzine "How to set up a feminist server with a home connection" that was published at the end of 2019.
Inés Binder is an activist and researches with a background in community radio, feminist technologies and technological sovereignty. She is a member of the Radio Production Center (Buenos Aires) and the hackfeminist space la_bekka (online, formerly in Madrid).
Martu Isla is a specialist in computer systems administration and digital protection, graduate in Social Work, master on Gender Studies and Equality Policies, groups trainer and expert on gender-based cyber-violence.
---
This project is supported by the Creative Industries Fund NL.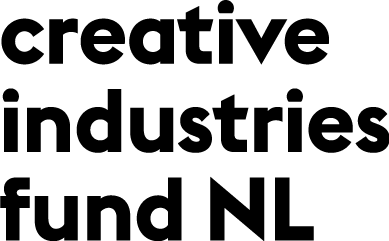 ---